National Health Systems
Dennis Meadows on how the COVID-19 pandemy forces us to recognize that we have brought many systems - on which we rely for survival - out of balance of resilience and sustainability.

Dorling, Hiam and many other epidemiologists argue that life expectancy started to decline in Britain as a direct result of the austerity measures imposed by the Tory-led government in 2010. These cutbacks – which removed more than £30bn from welfare payments, housing subsidies and social services over the past eight years – were some of the most severe made by any nation after the 2008 financial crisis.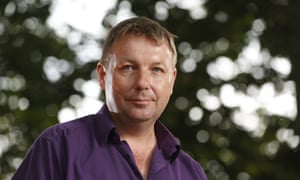 FacebookPinterest
Professor Danny Dorling: 'We have now got the worst trend in health anywhere in western Europe since World War Two.' Photograph: Murdo Macleod/The Guardian



And once imposed, they triggered dramatic reductions in funding for social care, meals on wheels, rural bus services, NHS spending, numbers of health visitors and many other services. These in turn contributed to increased numbers of early deaths of vulnerable people, it is argued.